Small Business Loan Program
We work with ApplePie Capital, a leading small business lender, to provide community banks access to a bank-friendly lending platform. Members are able to purchase a diversified portfolio of small business loans, without having to maintain the expensive infrastructure and processes that such lending requires. The program is designed to enable member banks, often seeking higher yields and loan portfolio diversification, to add pools of small business loans to their balance sheets.

ApplePie Capital
ApplePie Capital is a financial solutions provider dedicated to the franchise industry. They seek to connect qualified borrowers, proven brands, and a diverse network of capital providers. ApplePie Capital offers financing for new units, remodel/refresh, existing unit purchases, recapitalizations, refinancing, and equipment financing.
Benefits of the BancAlliance Small Business Program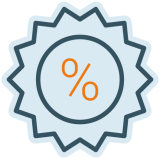 Efficiency
BancAlliance facilitates the extensive due diligence process required by the partnership and helps ensure program participants stay current on vendor management responsibilities. Our partners originate all loans and sell to participating BancAlliance members subject to a pre-approved credit box.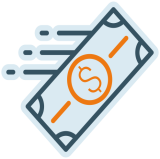 Attractive Yield
Based on historical performance and current economic conditions, purchased portfolios are estimated to yield between 4.5-6.0%, net of all fees and expected losses.

Benefits of BancAlliance Scale
As a member of BancAlliance, program participants benefit from the scale and size of BancAlliance as a partner. Additionally, there is opportunity for regular dialogue between program participants, allowing for the sharing of best practices and diligence.